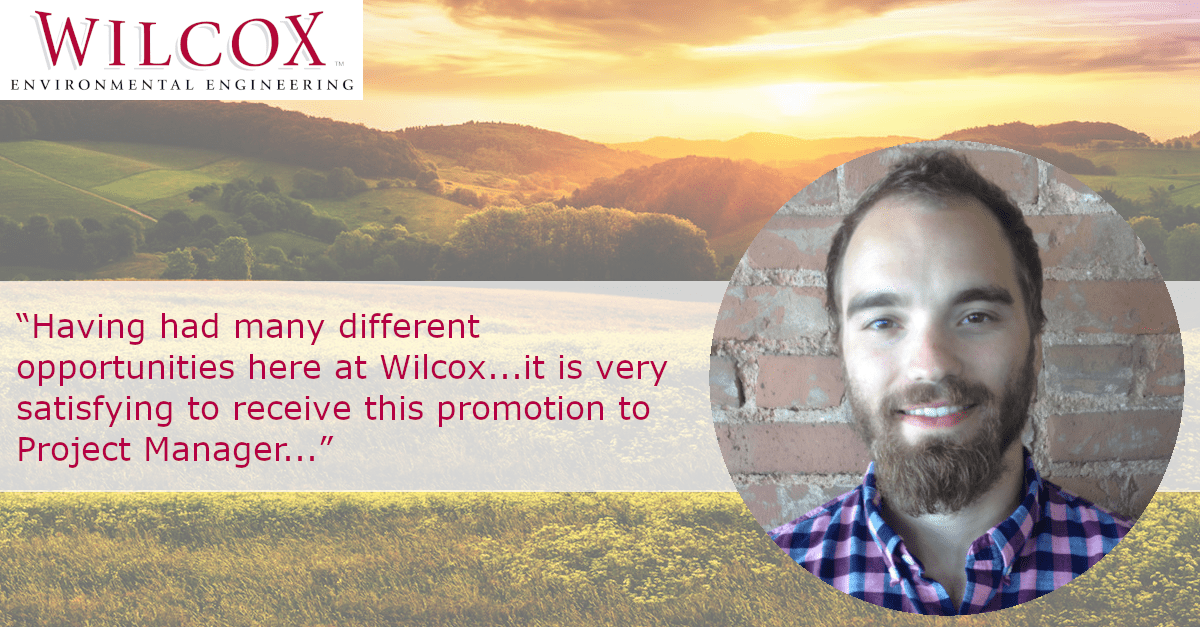 Wilcox is pleased to announce the promotion of Jozef Pichtel to Project Manager.
Jozef has over six years of experience as an Air Analysis Scientist and EHS Information Specialist in the environmental consulting and engineering field. His experience includes the sampling and analysis of over 200 stack testing projects along with soil and groundwater sampling for industrial, commercial, and retail petroleum clients.
His technical experience includes performing activities around remediation technologies, including: Soil Vapor Extraction, Air Sparging, Bio-Sparging, Multi-Phase Extraction, and Groundwater Pump and Treatment. Jozef's experience includes a plethora of certified EPA Emission testing methods, groundwater sampling, air sampling, and pilot testing.
Jozef had this to say about his promotion: "Having had many different opportunities and experiences here at Wilcox ranging from air stack testing, compliance, industrial hygiene, environmental sampling and reporting, and data management services, it is very satisfying to receive this promotion to Project Manager after such an unconventional journey compared to most. I cannot speak highly enough of my colleagues and friends here at Wilcox that have helped so far and will undoubtedly continue help guide me and my career".