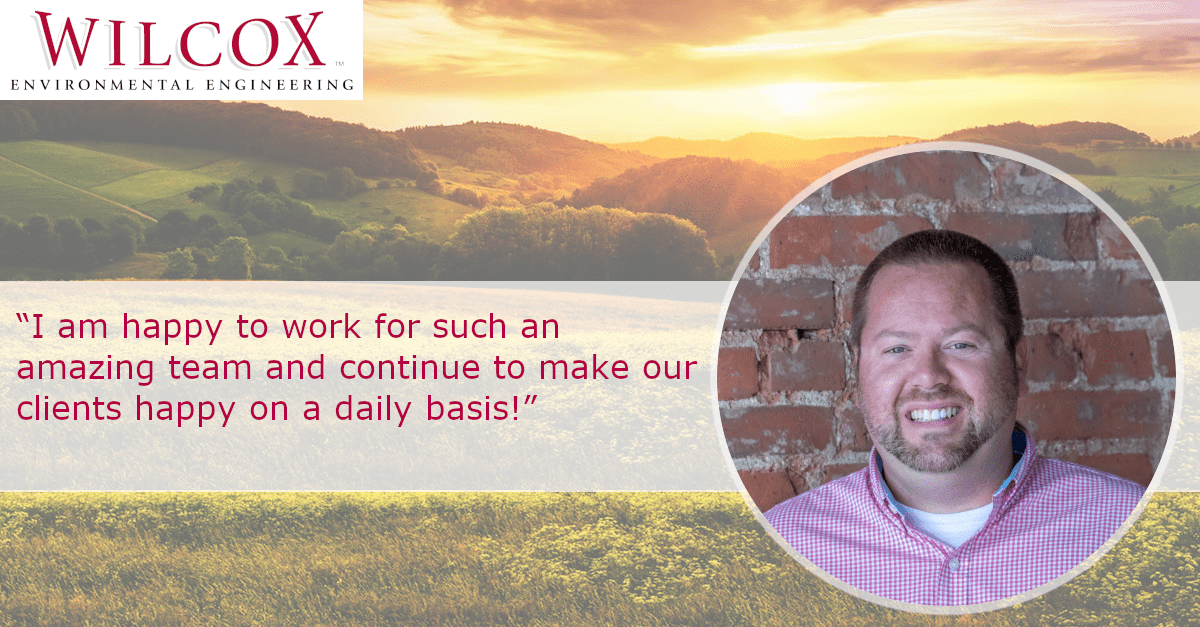 Wilcox is pleased to announce the promotion of Gregory Alfrey to Senior Project Manager.
Greg has over fifteen years of experience in the environmental industry providing technical analysis and planning of remediation activities for soil and groundwater impacted by petroleum hydrocarbons, organic solvents, and toxic metals at commercial and industrial sites.
Greg has worked as a Project Manager at Wilcox overseeing all aspects of site investigation and remediation of multiple petroleum, chlorinated solvent, and industrial sites. He has experience coordinating with clients regarding air permits, which includes developing proposals, maintaining budgets, development of a test protocol which encompasses preliminary inlet (pre-scrubber) emissions testing of hazardous air pollutants (HAPs) and emissions stack testing. He has also performed emergency response/first responder activities in response to release of petroleum at gasoline station facilities.
Greg had this to say about his new role: "I am happy to work for such an amazing team and continue to make our clients happy on a daily basis!"