May 10, 2013 News Release on Big Wigs & New Gigs (Inside INdiana Business)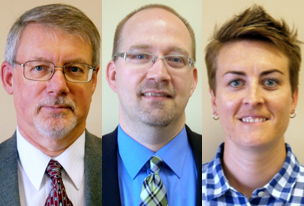 Indianapolis, IN – Wilcox Environmental Engineering, Inc. is proud to announce recent staff changes in its corporate headquarters in Indianapolis, Indiana.
Jim King is promoted to vice-president of operations. He had previously served as the technical director of investigation and remediation services since 2010.
Chris Bonniwell is promoted to technical director for the investigation and remediation services division. Chris had joined Wilcox in the summer of 2012 as a senior project geologist.
Megan Martz joins the Wilcox investigation and remediation team as a senior project geologist. Megan brings with her over a decade of project management, site characterization and remediation experience.
Source: Big Wigs & New Gigs